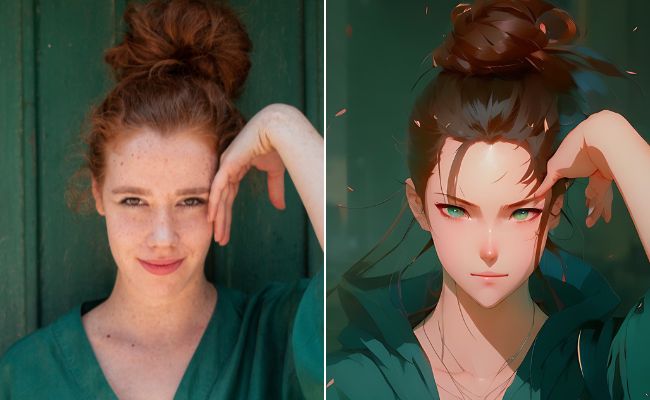 With the widespread use of smartphones and the increasing popularity of photo editing apps, it's easier than ever to turn your favourite photos into cartoon images.
Cartoon pictures have become a popular form of creative expression for various purposes, such as social media posts and memes. Numerous photo to cartoon picture apps available for Android and iOS devices make it simple to transform your photos into fun, cartoon-style images.
These apps offer a range of features, from basic cartoon filters to more advanced tools for adjusting the style and appearance of your cartoons.
In this article, we will discover some of the best photo to cartoon picture apps for Android and iOS devices.
Whether you're a professional artist or simply looking for a fun way to play with your photos, these apps will provide the tools and features to turn your images into unique and eye-catching cartoon creations.
Best Photo To Cartoon Picture Apps For Android & iOS
1. Prisma
Prisma was a widely popular app for transforming photos into cartoon-style images. Although its popularity has decreased, it offers unique and visually striking art filters.
The app regularly releases new filters, ensuring users have a continuously updated collection of photo options. Additionally, it provides various photo effects and allows users to save their creations in either SD or HD.
2. Bitmoji
Bitmoji photo to cartoon apps allows you to convert your photos into cartoon-style images on Android and iOS devices. These apps use advanced image processing technology to create detailed illustrations of your photos with customizable features such as facial expressions, body posture, and clothing.
With a diverse range of styles to choose from, users can find the perfect look for their photos and share their personalized creations with others.
These apps provide a fun and simple way to make your photos more visually appealing, whether for social media or creating unique cartoons of yourself and loved ones.
3. ToonMe
ToonMe is a cartoon creation app for Android devices that uses AI technology to turn photos into cartoon-style images. This app offers a variety of styles to choose from and has a user-friendly interface that makes it easy to create custom cartoons.
ToonMe is unique since it includes full-body cartoons, vector portrait templates, and easy mobile device layouts and themes. The app's straightforward and easy-to-follow process makes it accessible for anyone to create unique and visually appealing photos.
Users can transform their selfies into sophisticated cartoon-style images with just a few taps and unleash their inner digital artist.
4. PicsArt
PicsArt has created a feature-rich photo to cartoon app that allows users to transform their photos into cartoons or sketches with various filters. The app is a top-performing photo to cartoon app and is considered one of the best photo editing apps available.
The starter pack is free on Android and iOS devices, with the option to remove ads through an in-app subscription. This purchase gives users access to the app's tools and features.
5. Painnt
Painnt is a highly regarded cartoon creation app that offers users over a thousand filters and effects. With the ability to adjust transparency, saturation, and brightness, users have a high degree of control over the final result.
Painnt also serves as a creative community where users can connect with others who share their artistic interests. However, the free version of this application has limitations on the size of exported photos.
Therefore, users can upgrade to an HD processing plan with a yearly subscription of $9.99.
6. Artista Cartoon & Sketch Cam
The Artista Cartoon & Sketch Cam app, developed by Lyrebird Studio, is a photo editing tool that allows you to convert your photos into cartoon illustrations.
It offers over 50 filters for artistic experimentation and provides tools for painters, photographers, and artists who want to try new things. The app has a built-in social community where users can share their work and view others' creations.
Additionally, users can easily share their pictures on popular social media platforms such as Facebook, Instagram, Twitter, WhatsApp, and Snapchat.
7. Cartoon Yourself
Cartoon Yourself is a user-friendly cartoon-making app for Android devices. This app transforms your photos into cartoon drawings and black-and-white cartoons with its AI-powered algorithms.
In addition to the cartooning feature, it also provides basic image editing tools such as cropping, mirroring, and rotating. The app allows you to save your creations to your device's gallery or camera roll and share them with others through social media platforms.
8. Artisto
Artisto is a photo editing app that transforms photos into artistic, cartoon-style illustrations. It is available on Android and iOS devices and uses advanced image processing technology.
The app provides a wide range of filters that give your photos a unique and visually appealing look. With simple editing tools, you can customize the intensity of the effect and personalize your image.
Artisto offers a fun and creative way to enhance your social media posts or to create personalized artwork from your photos. With its user-friendly interface and range of features, Artisto is a great tool for making photos into works of art.
9. Camart
Camart is a photo editing app developed by Pixelab and available on Android devices. It has a variety of cartoon effects and lets users email or post modified photographs on Facebook and Instagram.
With Camart, users can experiment with real-time filters such as Sketch, Pencil, Cartoon, and Watercolor. Additionally, the app allows for the customization of each filter's parameters, providing limitless possibilities for photo variation.
After applying a filter and making necessary adjustments, users can save the image to their gallery or share it on popular social media sites.
10. My Sketch
My Sketch is a user-friendly app that allows users to bring their photos to life through various sketches. With the ability to adjust brightness and contrast, users can fine-tune the final result to perfectly match their vision.
Whether you want to create a dramatic, moody, playful, or whimsical sketch, this app has covered you with its 20+ styles.
Whether you're a professional artist or someone who loves to get creative with your photos, My Sketch is the ideal app for anyone looking to turn their photos into beautiful works of art.
11. Photic
PhoticPhoto is a photo to cartoon picture app available for both Android and iOS users. This innovative app uses advanced AI technology to transform your photos into cartoon-style images with a hand-drawn aesthetic.
The app is simple to use, requires you only to upload your picture, and it will handle the rest. If you want to turn your photos into fun and unique cartoons, give PhoticPhoto a try.
PhoticPhoto is free on both the App Store and Google Play Store, with additional features and options available for purchase within the app.
12. Deep Art Effects
Deep Art Effects is an AI-powered photo editing app that offers professional-level image quality, including Full HD rendering and Ultra HD print files.
It's ideal for professional cartoonists and graphic designers, with over 50 art filters inspired by famous artists and fast image processing capabilities. The finished works produced by this app are sharp and clear, making them suitable for printing.
13. MomentCam
MomentCam is a popular app for creating cartoon images from photos. The app provides an easy and intuitive way to add an existing image or take a new photo using the in-app camera and apply a desired template.
The app allows you to change your photo by adding facial features, hats, and glasses and changing the background.
You can also add captions, stickers, and other modifications to enhance the fun factor of the image. However, the free version includes a watermark on the resulting cartoon.
14. FixThePhoto App
FixThePhoto is an app that specializes in transforming photos into professional-quality cartoon images. Upload a photo and specify your requirements, and the app's retouchers will deliver the transformed image within hours.
The resulting image is highly detailed, with a carefully selected colour scheme and background that perfectly complements the overall style. You can send one or two photos for free transformation to test the app's capabilities.
In addition to transforming photos into cartoons, FixThePhoto offers other services, including body shape enhancement, breast enlargement, teeth whitening, and makeup enhancement.
15. ToonMe Cartoon
ToonMe Cartoon is an application that enables users to turn their photos into cartoon-style images and drawings. Using advanced AI technology, the app easily generates high-quality, hand-drawn cartoons of your photos.
Upload your photo and the software will do the rest. The app is available as a free download from the app store, with additional features and options available for purchase within the app.
Conclusion
Photo to cartoon picture apps offer a fun and creative way to turn your photos into unique works of art. With features like customization options, photo editing tools, and seamless sharing capabilities, these apps make it easier to bring your photos to life in a whole new way.
The above-listed apps are considered the top photo-to-cartoon picture apps for Android and iOS devices. These apps were selected based on their ease of use and popularity.
Both Android and iOS users can access these apps from the Google Play and App Store, respectively, and convert their photos into fun and entertaining cartoons and emoticons for free.
Also Read: