It is the features and level of service that you provide your customers that will determine the success of your online business. If you want to build a successful online store you will have to focus on using several different tools and software that are available and used extensively by the startups as well as the established entrepreneurs alike. There are several reasons as to why you should focus on the use of software and customer satisfaction.
∙ Modern customers, as well as the offline and online merchants both, know what they want to have from an e-commerce store. It is for this reason people are on the lookout for better and more innovative e-commerce platforms. These platforms have made it far easier than ever before for these merchants to start a successful business online.
∙ Over the years, the features in these online platforms as well as the software used to provide the customers with a better user experience have developed more and more to ensure that all the aspects of both selling and buying are improved.
There was one perpetual problem that most of the online store owners faced as well which is why success for the online store owners are not as high as it is expected to be. This is because of the following reasons:
∙ More often than not they did not know where exactly to start given the fact that there are so many different available options and features.
∙ They were often in a dilemma to choose the features that are most important for their specific type of business.
∙ It made it really difficult for them to decide which of these features will make the most impact and biggest difference in the success of their e-commerce stores.
Well, it is true that the high number of features and software available is not the only parameters of success. The value and importance of the features will, of course, depend on the type of business as well.
∙ Sometimes, an online store that had the custom page design feature was more successful because of the type of products they sold.
∙ On the other hand, sometimes a few other online stores were successful simply because they had a web page dedicated for posting the customer success stories.
However, no matter what type of feature used, the primary objective was to attract more and more new visitors and convert them into prospective clients and customers.
In the online business industry, it is the products that do really have some specific needs and this is what you should meet with to be successful in your online business. For example, a site that sells groceries will have a different set of requirement form a site that sells airplane tickets online. And, a site that deals with the music and entertainment the industry will have a completely different set of requirements than a site that posts only debt consolidation reviews or any informative or educational topics for the online populace.
Online shopping cart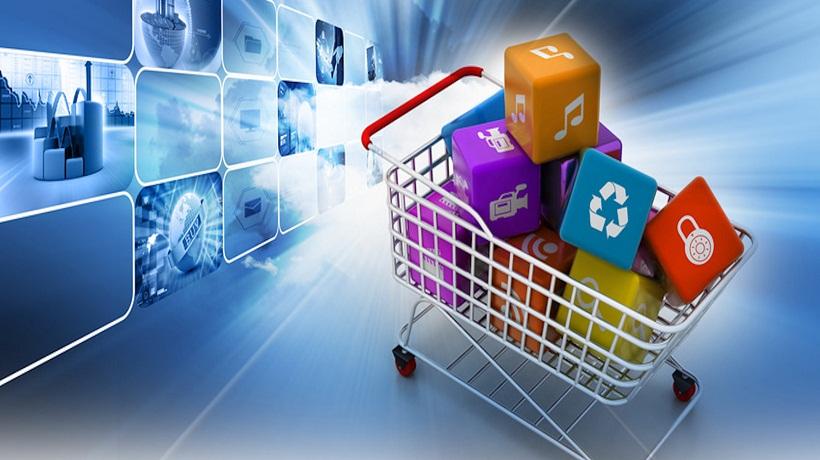 One such useful software is the online shopping cart. This is very easy to use and with the newer and better features installed in it now, it is even more useful than it was a decade ago.
∙ With a 3D cart, you can tailor the software and make it as simple and easy to use as possible.
∙ At the same time, this software will also help you to continue building new and better features that will reflect the needs of the customers.
∙ It will also be very helpful for you to meet with the current industry trends with this specific feature.
That means, coming with these additional bells and whistles, this feature is more effective and useful for one online merchant than the other. All you need to know to make this work for your benefit is the changing needs of your online business as well as that of your customers.
Multiple payments methods
This is another feature that is essentially needed by all online stores these days irrespective of the type of products sold.
Also Read: 6 Ways How the Internet of Things (IoT) Will Transform Your Business in 2019
If you look at the things from the viewpoint of an online shopper for a moment you will see that a large number of these shoppers, who always relied on online shopping and blindly at times, were barraged with news stories that involved fraud, hacking and identity theft. That means, if you are a consumer you will be extra careful regarding how you pay for the product you purchased online and most rightfully so.
Relying on Cash on Delivery mode of payment only may be good for your customers' safety and for you to gain their trust but whether it will be profitable and productive for your business is a matter of serious debate. More often than not, such fears and apprehensions on the part of the customers often work against the success of the online store owners. What you can as an online merchant is:
∙ Accept that fact that it is a part of your responsibility to help your customers move over and beyond such fears
∙ Establish trust in your customers early on by making them comfortable about your brand and
∙ Providing them access to their desired and favored payment options.
This will go a long way to gain their trust and provide them with comfort and better shopping experience.
While determining the alternative payment options to include in your online system you must consider a few things such as:
∙ Safety of the information of customers
∙ The convenience factor of the customers
∙ Making the checking out process quick and smooth.
If you accept different payment methods, your customers will feel safe, secure and more welcome.
Some of the most popular payment solutions that you may consider are:
∙ Amazon Pay
∙ Apple Pay
∙ Google Pay
∙ PayPal Express
∙ Bitcoin
∙ Dwolla
∙ Net e-Checks and much more.
Just make sure these are all reliable, established, recognized and trusted payment processing solution. In this modern and most competitive online business scenario, these two specific features will ensure that you build a successful online store.
Also Read: How to Make a Wise Business Investment