Do you know about 46% of small enterprises are still using different types of manual methodologies in order to manage their projects? As a matter of fact, the majority of respondents of the survey have admitted that the use of pen and paper and sticky notes are more prone to error. 
This calls for digitisation and comprehensive paperwork, which can only be made possible by project management software and tools.
Are you still oblivious of its existence? Read this blog and rope in the best project management tool to fuel your organisational goals.
This is a web-based project management software that allows its users to keep track of time, organise contacts, manage projects and generate business reports on behalf of the incorporation.
Key Features:
The timeline feature allows you to reschedule and review projects with one click.
The application works perfectly with mobile devices.
The "collaborate" option allows staff, clients and contractors to communicate and interact with ease.
Pricing:
You are entitled to avail one-month free trial. After that, you may choose from a wide range of pricing structure with services ranging from $10 to $30 per month.
This is yet another online project management tool that helps users track time, and collaborate with clients and employees in a seamless way.
Key Features:
Stringent security system associated with the tool keeps all data safe and secured.
The application is entirely cloud-based and highly accessible.
It is compatible with all operating systems such as Windows XP, Windows 2000, Vista, Linux, Windows 8 and more.
Pricing:
The tool offers free sign-up and charges $20 per month for 10 users. 
When talking about the best project management tools, this particular application gets a special mention. It is known to power some of the biggest brands across the globe such as Disney, Forbes, eBay, Spotify and more.
Key Features:
Empowers business project teams to manage all work in an organised way.
The advanced CRM software allows you to keep track of your leads in a segregated and effective way.
The advanced chat feature enables and promotes faster collaboration and communication among various business project teams.
Pricing:
If you are a team of 5 users, then you can use the tool for free. Pricing starts post five users, ranging from $9 to $15 per month.
Also Read: Best CyberSecurity Software Tools in 2020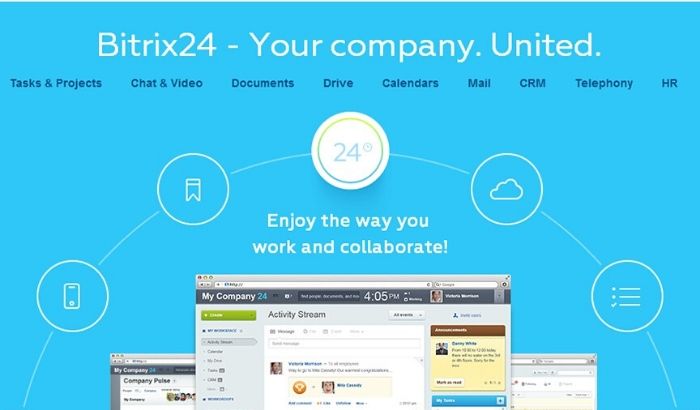 If you are looking for a tool to streamline communications you must try this world's leading collaboration platform. Bitrix24 is used by over 6 Million Companies across the globe to unify teams and optimize communications.
Bitrix24 improves internal communications inside organizations by combining the most popular collaboration tools in one place.
Key Features:
Bitrix24 Social intranet portal helps you keep in touch with your team at all times.
It allows to communicate with colleagues via instant messenger
Connect to voice calls or video conferences.
It allows your team to stay updated in activity stream using polls, announcements and appreciation badges.
Bitrix24 comes with all the tools you need for both internal and external collaboration.
With Gantt charts, team members can share calendars and documents for an official collaboration.
Pricing:
Bitrix24 pricing starts at $14.40 per month. There is a free version. Bitrix24 offers a free trial.
It is an agile project management tool that allows users to plan sprints, create stories business adverts, track issues and more.
Key Features:
Allows users to create roadmaps to sketch out strategies, and communicate with the stakeholders seamlessly.
Keeps every detail of a project centralised in real-time, thus, facilitating free-flowing information across people, tools and teams.
Customises your workflow seamlessly via tons of easy-to-click features like "Backlog", "Reports" and "Estimation".
Pricing:
The pricing plans range from $7 to $14 per month.

When it comes to naming the best project management tools, one simply cannot miss out on mentioning Easy projects. The tool is well known for helping teams get projects done in an organised way, on time and within budget.
Key Features:
The software caters to all marketing and creative services.
Monitor financial health of a project, sets the budget and evaluate expenses for all ongoing projects.
Offers interactive demos for prospective users.
Facilitates AI forecasting and help project managers predict when a particular project is most likely to get completed.
Pricing:
The tool charges $24 per month, billed annually.
Also Read: 10 Best DDoS Attack Tools
If you are on the lookout for using a tool that would allow you to manage projects from end to end and facilitates expense tracking, then you may consider using this application.
Key Features:
Smart viewing and monitoring of reports and their progress across the entire portfolio.
The application is available on Google Play and Apple Store.
The visually advanced interface helps you track projects with appealing charts and demographics.
The tool, in addition, facilitates the use of project templates to ensure your organisation's standard are maintained from one project to the next.
Pricing:
The price of using this tool ranges from $24 to $199 per month. If you have a team of five users, you can use it for free.
This is one of the most widely used project management platforms that allows you to track Emails and close RFIs (Request for Information).
Key Features:
The software offers open access for every collaborator so that no one remains out of the loop.
The advanced interface facilitates updated information every time via "information logs".
The "project overview" feature gives you an elaborate picture of the progress of the business operation.
Generates in-depth reports with insights that would help you analyse every detail.
The "timecard" feature enables fast time tracking for all project management teams.
Pricing:
Procore is available for 375 USD per month to 549 USD per month.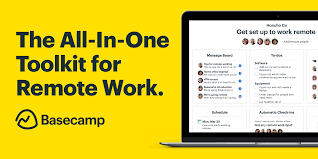 It's one of the most popular apps holding the oldest presence in the market. It has maintained its prestige for years on the top. Much needed software for large businesses or projects.
An updated version of the software offers many latest and diverse features. You can send messages through it and fix a schedule that you only get notified within your work hours.
Your files, tasks, chats all are saved within one place. You can get hands-on your reports and can get feedback through this tool conveniently from your customers or collaborators. Freelancers can take the utmost benefits and advantages from this app.
Pricing:
Basecamp Business starts at $99/month.
Also Read: Top 20 Best ETL Tools for 2020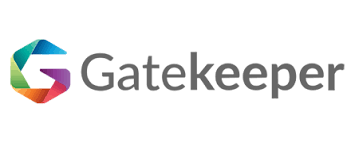 Contract Management is an underrated yet very crucial business operation. Studies have found that over 9% of a company's annual revenue could be lost due to mismanagement of contracts.
Contract metadata is an enormous amount of information and relying on staff to handle it with a simple spreadsheet would certainly bring a lot of trouble.
GatekeeperHQ's Contract Software System provides key features that will make contract management more efficient while ensuring that you eliminate all the redundant steps.
Pricing:
GatekeeperHQ baisc plan is available for $775/month and enterprise plan at $3325/month
If you are looking for project management software that allows you to schedule jobs, track team's utilisation, create and send invoices on your behalf, then this one is for you.
Key Features:
Advanced team calendar and meeting scheduling feature.
Real-time KPI dashboard and contact management feature.
Real-time tracking and billing for daily transactions.
Pricing:
Scoro comes for free for 14 days, and charges $26 per user, monthly.
Asana, with its state-of-the-art components of project management, collaboration and file storage helps in managing projects across a team without Email.
Key Features:
Reviews all project milestones achieved and keeps track of your team's progress.
The simplistic layout allows you to organise all tasks in your projects for roadmaps and timelines.
The easy notification tab allows you to receive active notifications about projects on a regular interval.
Pricing:
The tool comes for free up to 15 members, along with a premium package starting from $8.33 per user, on a monthly basis.
Also Read: Best Free Video Editing Sofware Tools in 2020
This resourceful project management platform was created by experienced ad executives with zeal to help creative agencies and corporate project teams maintain visibility in operations.
Key Features:
Personalised to-do lists for the collaborators and users.
The advanced reporting capability gives you an insight into what you need, wish to track or monitor the progress of the project across workspaces.
The revamped algorithm of the tool helps in creating subtasks for the project team, create and monitor resource dependencies and the likes.
Pricing:
The price of Workzone ranges from $24 – $44 per month.
This is again one significant cloud-based project management software that helps you to collaborate, schedule projects and track time in an effective way.
Key Features:
The tool allows you to seamlessly connect every member involved in your project, including external vendors and contractors as well.
The software allows you to collaborate with your team in real-time, be it brainstorming over a chat or editing a document.
Pricing:
The price starts at $20 per month.
Also Read: Best Inbound Marketing Tools in 2020
Trello has gained its popularity on the basis of visualising project tasks on a cardboard-like portal, considered great for organising and managing daily tasks.
Key Features:
Lets you dive into details by adding comments, attachments and due dates associated with each project.
Irrespective of the fact whether it's for a corporate gig or side project, Trello allows you to collaborate with your team in an organised way.
The team playbook option lets you organise all team resources into place.
Pricing:
It has a "forever free" package for an individual user, the "Business Class" comes for $9.99 per month and "Enterprise" for $20.83 per month.
FunctionFox is recognised as a reliable and functional platform for corporate and individuals involved in a wide range of project management tasks.
Features:
Facilitates budget estimations, time-tracking and to-do lists.
Reminds you of allows you to track projects with sub-tasks and milestones.
Pricing:
The price of FunctionFox starts from $5 per user, per month.
If you are willing to have active discussions with your team over a project, then Cage is one of the most effective platforms for you.
Key Features:
Keeps track of all project revisions.
Facilitates advanced video conversations across various platforms.
Let's you make comments and notes under each task.
Pricing:
Pricing starts at $49 per month for teams.
Also Read: Best Usability Testing Tools in 2020
If you are overloaded with projects that need to be revised and kept track of on a weekly basis, then this is one of the most resourceful project management tools to opt for.
Key Features:
Let's monitor and generate quarterly objectives and key results.
Lastly, the weekly project status reporting feature streamlines communication faster.
Pricing:
A small team can avail the services for free, and it would cost $49 per month for larger teams.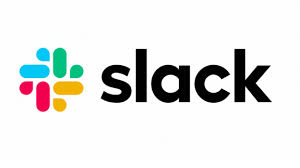 Slack is another reliable communication tool that offers to bring entire teams at one place to speed up the work processes and productivity levels.
It offers numerous integrations and offers shared channels for streamlining information. Remote teams can use it to feel connected and aligned with their goals.
In Conclusion
Now that you know about the fifteen most resourceful project management tools, choose the one that would suit your requirement and industry niche, and up the game with confidence and perfection. However, prior to introducing project management tools in your organisation, make sure:
Your employees are tech-savvy and willing to embrace the change.
You are yourself accustomed to the functionality of the particular software.
Run the application safely and install the product in a password protected drive or folder.
Cheers!