Dubai is a city that has drastically transformed from a desert into a metropolis. Anyone who has ever stepped foot in this city will realize the massive changes that have taken place here. Man-made islands to enormous shopping malls as well as hundreds of high-rise condos have changed the appearance of Dubai.
Now companies which are running their business in Dubai wonder how to compete with SEO in a fast-growing city like Dubai. This article has clearly described the SEO services established organization that especially startups can adopt in Dubai. If you go through this article, then the entire concept will be clear to you.
How to Compete with SEO in a Fast Growing City Dubai?
Here are some excellent SEO services that you can apply to optimize SEO for your website.
1. Improve User Experience Across Your Website
Make your website mobile friendly so that it is accessible on all types of devices without any adjustments. Along with this, add relevant keywords, quality content, etc. To be specific, you need to follow a customer-centric approach in order to develop a responsive website. Remember the better the viewing experience the higher will be the ranking of your website. As a result, it is going to increase the rate of conversion for your website as well.
2. Optimize Your Site for Voice Search
According to studies, approximately 50% of the search will be conducted by voice next year. Moreover, people prefer a voice-assisted device over typing their queries manually into the search engine. Therefore, make a provision of voice search so that the visitors can make their respective searches on your website.
Hence, they won't have to scroll through the entire website to come across the thing they have been looking for. Unlike a text-based search, a voice-based search uses long tail keywords. Thus, you will need to create your website based on the type of searches your prospects will be using.
3. Focus on Topic Clusters More than Keywords
Google uses its algorithm to understand what are users actually looking for. Then, Google determines what search result will help the users in the best way. For a higher rank on google, it is not enough to look at keywords alone. You will even need to look after the context around these keywords.
Therefore, focus on relevant contents instead of keyword-focused contents. Don't ignore keywords entirely and at the same time organize the content thematically. You can even organize your content in the form of a pillar page that will offer a broad view on one topic. Similarly, you can even go with clusters that will explain certain sections in greater detail. Research on the type of keywords your prospects are looking for on the search engine.
4. Go into Detail Only When It's Relevant
Generally, longer contents obtain higher ranks on the search engine like Google. But, this doesn't mean that you are going to add unnecessary information on your website. Hence provide detailed information about your products and services only when it is relevant for your prospects. Actually, you will need to know your target audience and analyze their want critically. You will automatically come to know what is relevant for them and what not. To optimize SEO, write content around long tail keywords related to your products and services. Also, use structured data while framing the content of your website.
Also Read: The Importance Of Market Branding And App Development From A Digital Agency In Melbourne
5. Build a Variety of Backlinks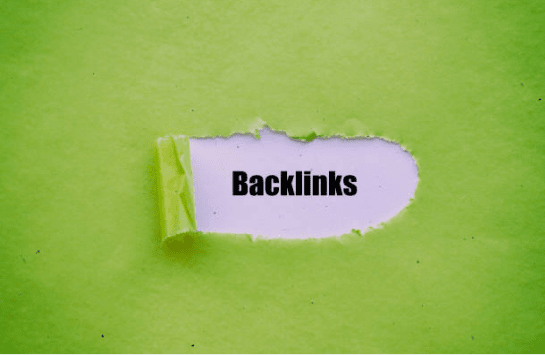 It is really hard to rank a website on the search engine without backlinks. But, low-quality links like blog comments, paid links, etc might have adverse effects on your website. Thus, it is essential to be careful while adding backlinks to your website. So, earn links from high-quality contents, outreach, and influencer marketing for your website. Hence, build a minimum of five links for every incredible link to your website. As a result, your entire site will look more natural and you don't have to hire an SEO spammer to build higher rankings for your website.
6. Get a Grip over Technical Optimization
Google won't rank your website if users experience technical glitches after visiting your site. Therefore, switch your site to HTTPS in order to avoid the chances of technical glitches. It's because Google warns users when they try to visit non-HTTPS sites. So, make sure that your website is secured and has encrypted connections.
Furthermore, enable Accelerated Mobile Pages so that publishers can easily create responsive as well as mobile-optimized content. Therefore, visitors to your website will be able to display your web pages on their mobile devices without making any changes.
Implement SEO crawler programs to determine the performance of your website and rankings for your target keywords. There are many such powerful programs that can help you in this aspect. Ensure that semantic markups on your website are correct. Otherwise, these HTML tags will fail to emphasize the key information on your website. Thus, Google Spiders will easily understand the purpose of your web page without analyzing all the words contained in it.
'Page not found' 404 errors are common issues for Google users. Thus, it's essential to ensure that your website doesn't get stuck in a dead end. Therefore, you will need to fix the missing or corrupted pages of your website in order to re-engage your lost users. If possible, then redirect these broken pages to new URLs to boost up the experience of your visitors.
7. Use Local Landing Pages and Listings to Target Local Searches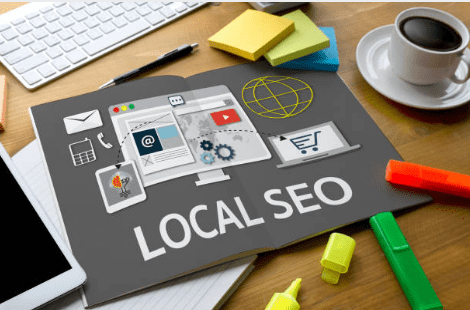 Almost half of the search takes place on Google include people who are looking for local information. This local information can involve local shops, their telephone numbers, addresses, opening hours, and so on. Therefore, you need to emphasize on local SEO and listings in order to make your business profitable. So, use local landing pages and listings to capture the local market near your business. Double-check the directory listings before submitting relevant data for your business. Ensure that you always keep your business data like address and phone number updated for online listing by search engines. You can even take the help of free-to-use listing service to update local search listings automatically.
At first, conduct thorough research for local keywords associated with the products and services your company offers. Then actively target these local keywords with a local landing page on your website. After that, build links from local directory listings to the local landing page for strengthening the locally based keyword rankings on the search engines.
8. Measure Your SEO Performance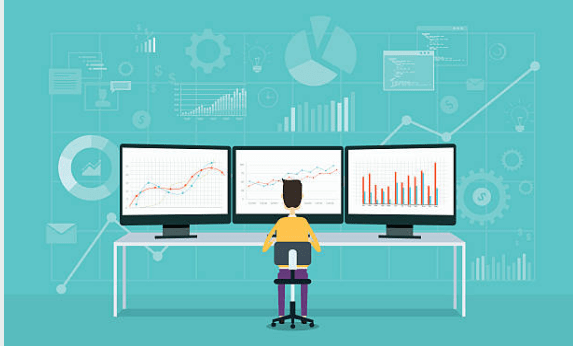 Reporting and analytics are two elements to improve the overall ranking of your website on the search engine. After creating your website, evaluate what type of content is appealing to your target audience, which of the page is least visited and why. Moreover, determine which part of your website is having maximum technical flaws, which style of keywords is preferred by customers.
Here end the effective ways to stimulate your SEO service in Dubai and other parts of the world as well.
Frequently Asked Questions

1) How can I compete with SEO in Dubai?

Since SEO is rapidly changing every year, new algorithms are emerging for Google. Hence you need to adapt these guidelines quickly to gain a competitive edge for your business website. Focusing on relevant keywords, creating solid contents, building backlinks, measuring SEO performance, etc are some of the proven ways to optimize SEO for your website.
2) How can I engage the viewers of my website with SEO services?
Following copying fundamentals, considering site speed, staying abreast of technology trends will altogether boost the SEO health for your website. You need to personalize your decision making in order to rank your site on competitive terms in the niche market. Make a provision so that viewers can chat with you for any query and become your loyal customer.