Our smartphones have become home to all the important functions that we have to perform every day in order to keep astride with our work and personal lives.
As we are in the twenty-first century, our smartphones are an indispensable object we must carry at all places to perform all sorts of work, such as calling important contacts, taking part in video conferences, and keeping a note of all the things we have to do in a day. 
For all the work that we do on our smartphones, the pre-installed out-of-the-box apps are often not enough to keep up with all those functions.
Hence, we need to install some specially programmed, user-tested, and successful apps from the Google Play Store or the Apple App Store, in order to use our smartphones for all kinds of tasks efficiently. 
In this article, we have gathered the must-have tech apps from different categories into a single all-in-one list.
This will give you an idea of the top tech apps that you must install on your smartphone, the uses of each app, and how you can avail those functions. So, without further ado, let's get right into it!
Best Tech-Based Apps to Install
1. Speedtest by Ookla
The very first tech app on our list is the Ookla Speedtest app which has taken the world by storm because of its efficiency and accuracy.
If you are someone who uses the internet for high-speed downloading, advanced gaming, and other such stuff, then you must be curious about the speed of your connection. This is because most of the time, the internet service providers don't give you the speed that they advertise.
If you run the Ookla Speedtest on your mobile, you will get a detailed analysis of your download and upload rates.
Other than the up and down speed, Ookla Speedtest will show you some other details like packet loss, jitter, ISP identity, testing location, internal IP, external IP, etc.
To use the Ookla Speedtest app, you have to install it from Google PlayStore or Apple App Store. The User Interface is quite easily navigable, so all you need to do is click the Begin Test button, and the Speedtest will perform the analysis and give you the required information on your internet connection.
2. VPN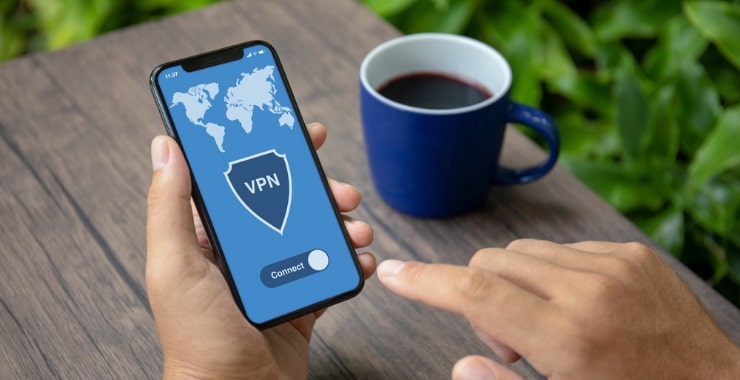 In these days of the "internet era", you must be careful about surfing the web as cybersecurity is a major concern now.
Whenever you go online, there stands a high chance that you can be tracked by some cyber criminals through some malware that gets installed into your smartphone the moment you download software from some unauthorized website. 
If you want to avoid such incidents, then you must have VPN software on your smartphone that helps mask your location from trackers. And the best choice for that is the ExpressVPN app.
Even though you would find many such apps in the market, ExpressVPN is one of the most downloaded among all because of its clean UI, brilliant efficiency, user-friendliness, and stability.
ExpressVPN has a host of servers that give you a speedy network connection, and it comes at an affordable subscription rate as well.
File Sharing is one of the most essential activities that one performs with their smartphones, and you must have a reliable application installed on your phone for this purpose.
Thus, the third name on our list is the ShareMe: File Sharing app which helps you transfer important files from your device to another without any hassle.
The ShareMe app, from the house of Xiaomi, is available for all smartphones, so even if you don't have a Redmi device, you need not worry.
This app has over one billion downloads on Google Play Store and is popular for the navigable UI, transfer speed, and other user-friendly features that it provides us with.
4. Parallel App
Many of us have multiple uses for our smartphones, and we use multiple accounts for that. Almost all the users have more than one phone number for official and personal purposes. Suppose, you have two separate phone numbers from which you operate WhatsApp.
But once you try to use both the WhatsApp accounts on a single phone, you will find that the multiple parallel app feature is not automatically present on the Android devices.
In that case, you need to install an app to enable this feature. And the Parallel App, from the house of DuoPeak Inc., is one of the most commonly used apps in this category.
With over 10 million downloads on PlayStore, this app has received rave reviews from all the users because of its easily navigable UI, amazing performance speed, and overall reliability.
5. AVG AntiVirus & Security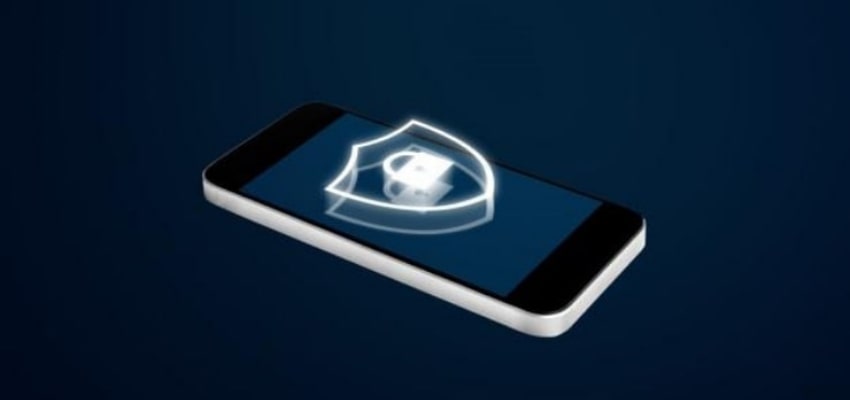 While using any device from where you access the internet very often, you must have an antivirus installed into your system because these days, the web is filled with malware that can slow down your smartphones, cause a security breach, and many more serious troubles.
While the computers come with a pre-installed Windows Defender on them, you have to manually install an antivirus app to keep your phone virus-free. 
Our recommendation for the best antivirus app for your phone will be the AVG AntiVirus & Security app, which has shown simply excellent results in malware detection tests.
The easy UI, great scanning speed, and amazing detection power are some of the reasons why AVG Antivirus is one of the best apps in this category that you will find in the market right now. 
To use the AVG app, you have to install it from Google PlayStore or Apple App Store, and then you can opt for the free version or purchase a subscription, based upon your requirements.
6. Google Find My Device
We have become such forgetful people that having a location tracker on our phones has become essential so that we know where our phone is when we cannot find it.
The Google Find My Device app is the best choice for this category because it can easily track, lock, and erase the data on your phone if you suspect that it has been lost or stolen. 
If not for the Find My Device app, you would have to give the IMEI number of your smartphone to the police officers who would take hours to track down your phone.
With this app, you can avoid such hassle and simply track where your phone was last found, and then go search for it at that place.
Most Android devices have this app installed on them out of the box, and if your mobile does not have it yet, make sure to download it right away. 
7. Truecaller
If you have a smartphone and you use it for incoming and outgoing calls, then you have to install TrueCaller on it, without a second thought.
TrueCaller is one of the world's best caller identification apps that has an unmatched database and great detection speed.
This caller ID app will find out the details about the caller within seconds from its vast database, and then you can simply choose to pick up the call or leave it in case it is a spam call or some unwanted call. 
Truecaller has also got the feature in which the common spam numbers are all flagged so that the receiver gets to know from beforehand and cancel the call right away.
You can also make a blocklist on Truecaller where you can add the numbers of all the unwanted callers in your mobile contacts.
8. Flipboard
On the eighth spot on our list of the top 10 tech apps that you must install on your phone right away, is the Flipboard app.
Available on both iOS as well as Android systems, this app is perfect for you if you want your daily feed of tech news updates available to you in a neat visual format.
Flipboard is an excellent app where you can surf through the trending topics in various fields, bookmark all the important texts, and discuss them in a specially programmed social network hub.
If that is not enough, Flipboard also lets you create customized magazines where you can organize the content that you want to read, based on your own interests. You can check out the magazines that other users have curated as well.
9. StayFree – Stay Focused
While tech devices have made our lives a lot easier, they can have a serious toll on you if you use them without a limit.
Overuse of your phone can lead to you feeling sleepless at night, and dizzy at all times, and it can chronically affect your eyesight as well.
And then there are a thousand mental diseases that are aggravated by using social media to an extreme extent because the social platforms are forums where people spew hatred for each other.
To keep your smartphone usage to a plausible limit, save your time and be productive, StayFree is the app that you should install on your phones right now.
This app will teach you how to keep yourself away from using the phone during a specific time of the day when you can focus on your studies, your family, and your day-to-day life outside the virtual world of your phone.
StayFree is easy-to-use and has a brilliant UI that attracts users even when they are reluctant to give up using their phones throughout the day. This app also shows you a detailed monthly usage report as well as reports on network usage, social media usage, etc.
10. Files by Google
Files by Google is your go-to app for several file-related actions that you might perform with your phones.
If your smartphone is running out of space, make sure to install Files by Google as this app can swiftly clear the cache and save space for you at the click of a single button. This app has some other features as well, like sharing files, viewing the downloaded files, etc.
You cannot use a file manager app from any random developer because there is always a risk of a security breach. But with Files by Google, you can rest assured that this app will never look into any encrypted data on your phone because of privacy concerns.
This app has a great user interface and thus, you can simply go for it by installing it from the Google Play Store and using it without any hassle.
Conclusion:
With this, we come to the end of our elaborate article on the top 10 tech-based apps that you must install on your smartphones to get the most out of your devices.
If you found this list helpful, please remember to share it with your tech-savvy friends. And don't forget to check out our other articles on this website.
And lastly, please leave comments to let us know your thoughts on this exhaustive list. Thank you for reading this, and have a great day!
Also Read: