UX Research in Web Design
User experience research plays a crucial role in the design process as it stops the guesswork and helps to make data-based design decisions.
It is no mystery that more effective, intuitive and user-friendly web design leads to higher conversion rates and increases sales.
According to Nielsen Norman Group, when organizations have a lot to gain from effective branding, aesthetic choices and their impact on users' attitudes should be assessed through a data-driven approach.
However, because of the worldwide coronavirus (COVID-19) pandemic, there are not so many possibilities to conduct user researches offline or in person anymore.
But it does not mean that there is no other way. Below we have mentioned 3 remote UX research methods.
Top 3 Best Remote UX Research Methods
1) Survey
Survey is a budget-friendly and effective method to test websites' usability. It can be conducted before, during or after the product launch.
Survey allows you to connect with your audience – to understand its needs, get feedback, suggestions and identify problems users face. It is a great method to check whether you are headed in the right direction and mitigate risks.
Typeform is one of the easiest to use online tools to create a survey and get relevant data from your audience.
The application offers a variety of question types, such as short text, yes/no closed question, multiple answers choice, image choice, etc.
On the site, you will also find useful advice on how to create a survey and plenty of design options to choose from.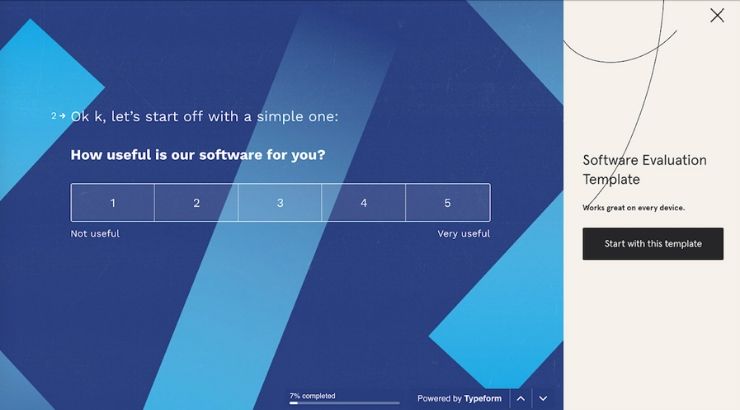 2) Usability Testing
Usability testing is usually done when you are creating a new product and need feedback from the users. It is done by asking people to interact with a website/mobile app and/or to conduct certain tasks in a given time.
Usability testing provides a better understanding of users' digital behaviour. It allows creators to get an unbiased insight from a real-life user.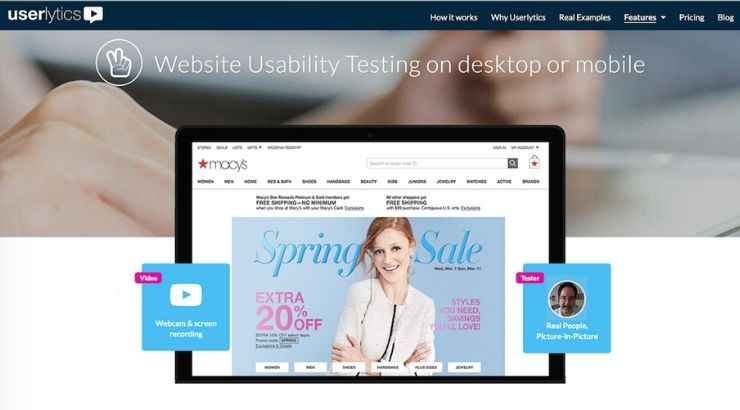 Their thoughts and observations help to understand how satisfied they are with your product.
It is recommended to conduct this research before launch. It helps to identify the issues that can still be resolved. This saves a lot of money on later development or redesign work.
If you are looking for an online platform to create a personalized test and receive qualitative feedback from users around the globe.
There are many Usability testing tools available in the market. Userlytics is one of the ways to go. Select your target audience, define tasks that they need to complete and figure out all your 'whys':
Why customers are behaving one way or another when they are using your product? What makes them purchase something?
It is an easy way to collect feedback from real users in their natural environment. As well as qualitative and quantitative data and insights.
Also Read: The Ins And Outs Of FinTech Application Testing
3) Eye-Tracking Research
Eye-tracking research allows you to track and measure users' eye movements while they are using your website.
In this way, you are able to find out what customers look at, what parts of the site they notice first and which elements attract no attention.
It is a time-saver when you want to evaluate the visibility of call-to-action buttons, banners, offers or products and improve conversion rates. This method is perfect for A/B testing, too.
Attention Insight is an AI-driven online platform that automates the eye-tracking process.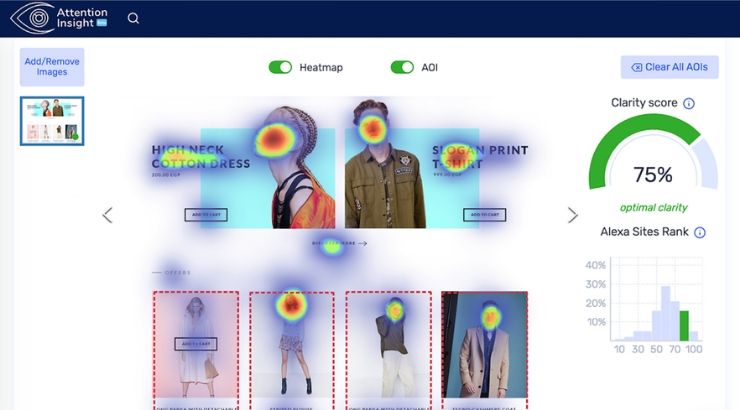 In more detail, it is an algorithm based on deep learning and trained with 30 800 previous eye-tracking studies data.
That means, it even does not require people participation and takes no time. All you have to do is to sign up and upload your design.
In 60 seconds, you will get a heatmap that visualizes eye-tracking results. Besides, you can mark particular objects (i.e. offer, logo) and AI calculates the percentage of attention they get.
To sum up, UX research is a way to get to know your audience. It enables website developers, advertisers and marketing specialists make objective, data-based design improvements, respond to users' needs and achieve business goals. Satisfied website visitor always leads to revenue. Try these research methods without leaving your home.