Working with nearshore partners is a great idea to avail the global resources and technical expertise that have spread across the world.
In fact, this is the best time to explore attractive nearshore partners, with the work from home culture and need for talented people who can give their best.
If you are thinking about partnering up with a nearshore software development organization, make sure to consider a few key points to get the best partner for you. Some of the things to cross off your checklist before making a final decision are listed below.
Experience
Before you go for one of those companies that saw an opportunity and pounced, remember that many new industries are coming up now.
You should always opt for partners who have some sort of experience working in your industry. This makes it less difficult for you to incorporate the partner into your existing framework.
The best nearshore partner to bet on would be one with long-standing relations with other clients from every type of industry. This would mean that the partner is willing to learn but has some basic knowledge and their experience has seen the development of the industry over some time.
Security Practices
Since your nearshore partner will have access to some or all of your data, make sure you are well acquainted with their security practices.
Information security and data protection in their organization will give you a fair idea about their attitude towards this. Do they have separate networks for each customer or will you be sharing your network with other teams?
Does the company ask you for information about firewalls and physical installations? Make sure you know about the data centers and how security is dealt with in the case of remote environments as well.
A good nearshore software development partner should have everything from tracking and usage stats to identification of suspicious activity all set up.
Time Zone
Make sure your nearshore partner is aligned to your timezone to a particular extent. There is always a temptation to log off early, or on time, and not work late into the night.
This might be an issue if the nearshore partner works at more than two hours of difference. Overlapping hours must be optimal for best functioning.
This would help in scheduling meetings, deadlines, and communications, making for a smoother process. Such alignment also helps in a better professional relationship that you can hopefully continue well into the future.
Demonstrations and References
Ask the potential nearshore partner to demonstrate projects or at least their knowledge in the same field. This gives you a fair idea of what you are working with. This includes any technical questions you may have about their demonstration.
Make it a point to contact other clients of theirs, other than the references they have provided. Ask them about their experience, the good, the bad, and how the partner dealt with the professional relationship. Ask them how it got in a difficult situation. Attempt and seek an answer to why this vendor is better than all their competitors.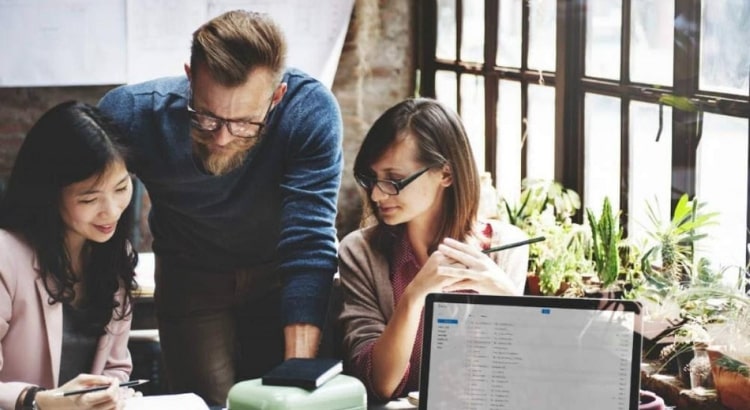 Your Teams
Another important thing to consider is how well they would fit into your existing team. Make sure you talk to your team and ask them if they can work together. Make sure to ease the transition for both sides so that there is a better augmentation of technology and ideas.
Price
For a key project, think about long term potential rather than finding a vendor that could save a few bucks now. Assess the partner well, and figure out the pros and cons rather than focussing on price alone.
In conclusion, make sure you rigorously go through each of these points before selecting a suitable nearshore partner for your business.